Portfolio & booking website for experienced photographer.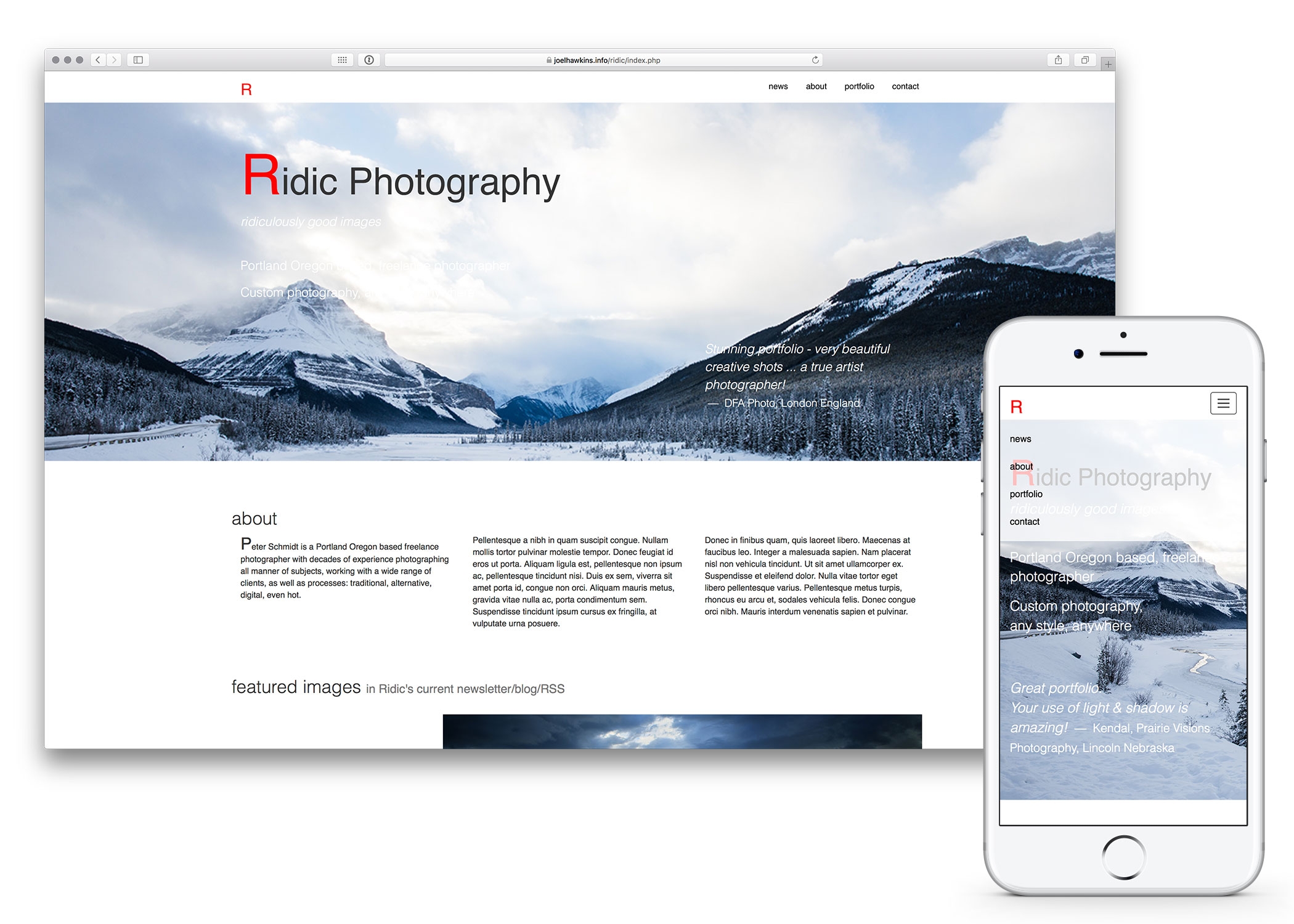 https://joelhawkins.info/ridic
Photography Portfolio
Demo portfolio website for an experienced photographer featuring an interactive, mobile-compatible gallery which allows one to browse many different collections in one place. Complete with a PHP contact form as well as some fun features such as randomly generated testimonial quotations & backgrounds.
Built using a mix of Bootstrap 3, JavaScript, and PHP, this website is intended to convey professionalism and experience while still featuring a unique and interesting design. It's entirely mobile-friendly and features a heavily customized image gallery to display the artists broad collections of work. The contact page enables potential clients to directly contact the photographer.