Specialized web design for NJ-based company "Main Suites, LLC"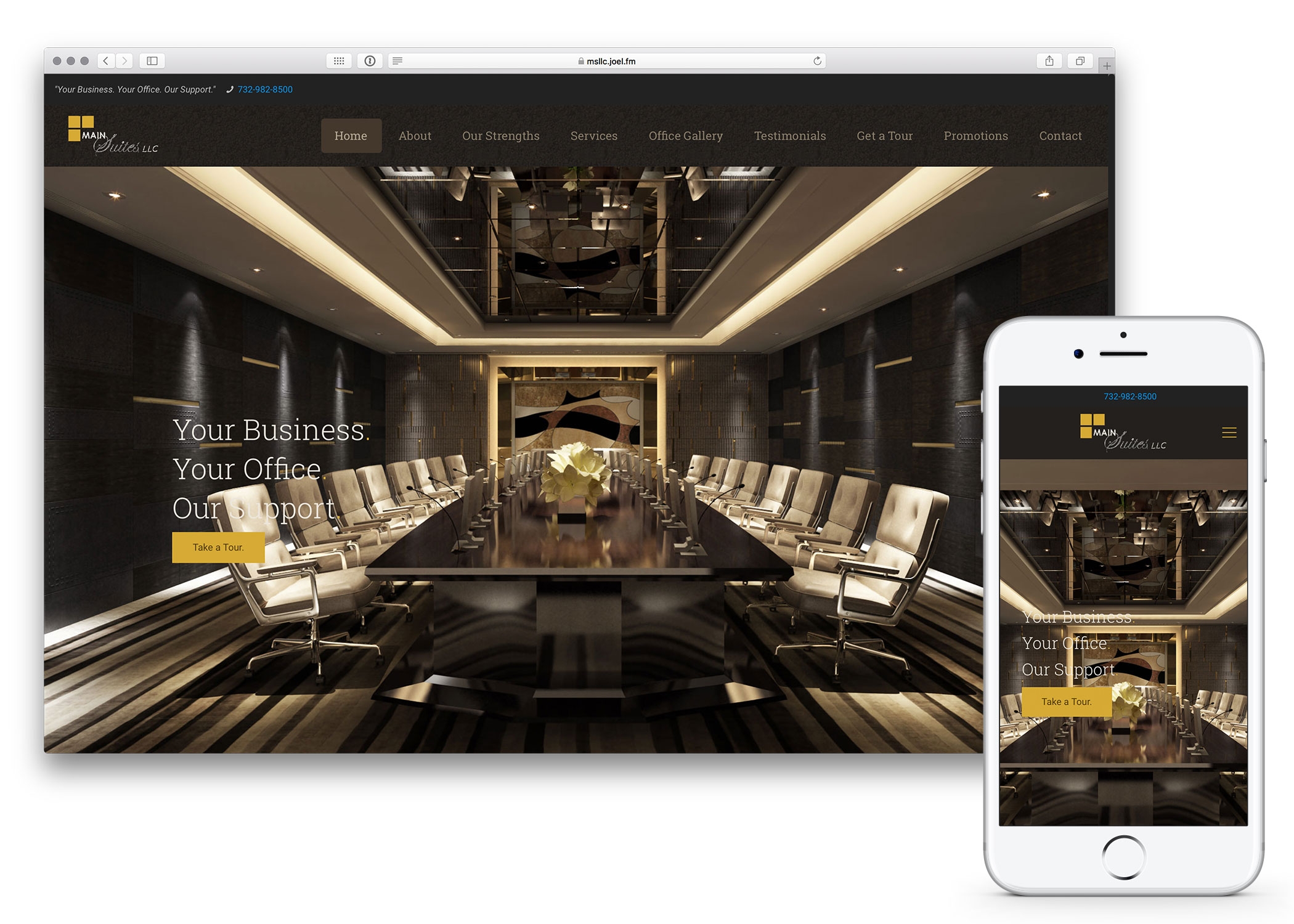 Main Suites LLC
This custom WordPress design for Main Suites LLC of New Jersey highlights their long-standing reputation. The clean, dark brown, textured style perfectly reflects their business scope–office property rental and management–and sets them apart from competitors whose websites are often bland and uninteresting. Optimized for mobile, tablets, and desktop viewers, their breadth of services, expertise, and testimonials are easily accessible. The design prompts the viewer to get in touch with many forms and informational pages to contact the business quickly and easily.
I designed this theme entirely from scratch, editing each page and post for readability on any device. This is a major overhaul from Main Suites' previous design which was not concurrent with best design practices or color coordination.