Joel's first "professional" (i.e. personal) portfolio website.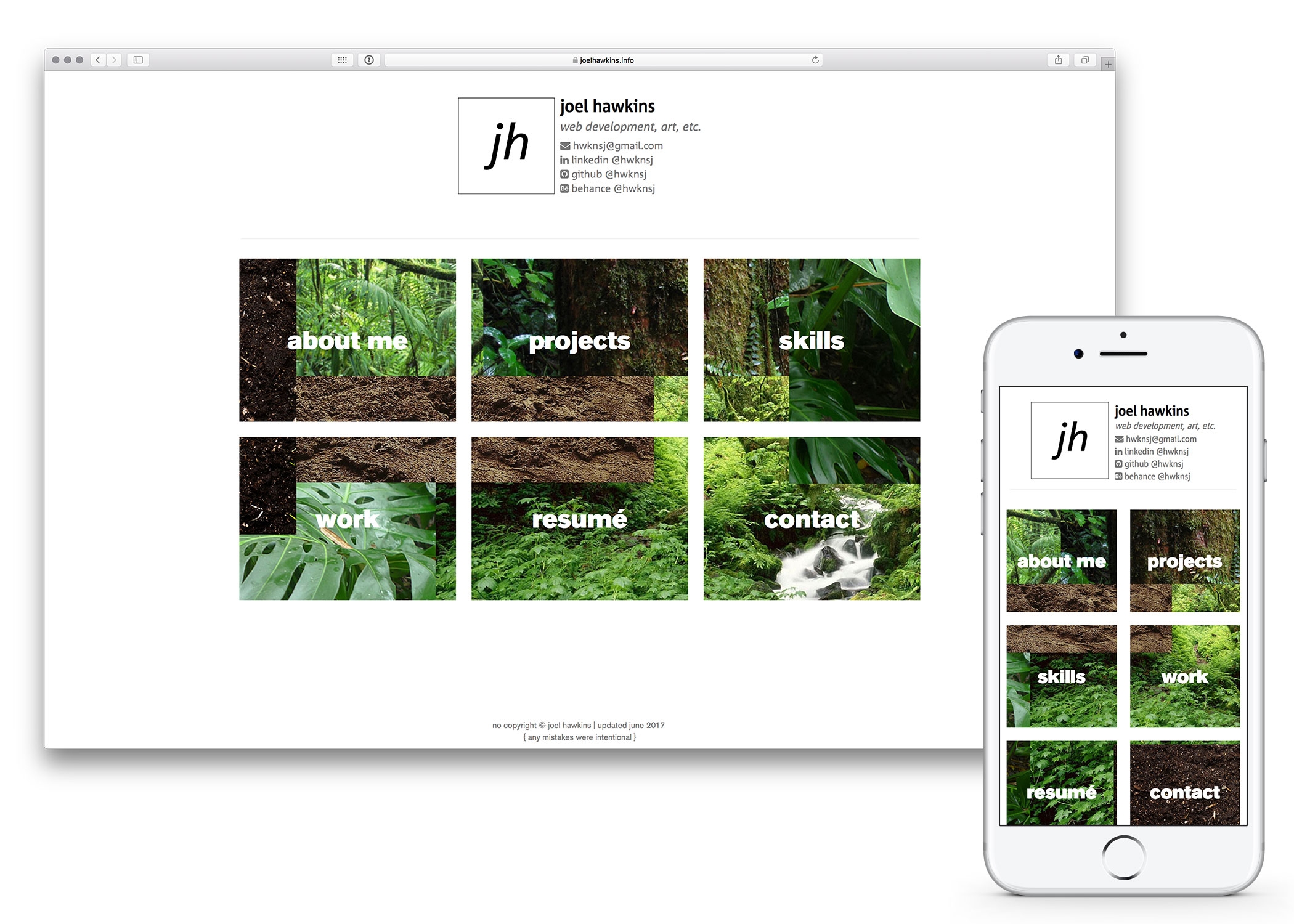 joelhawkins.info
My (first) personal & professional website showcasing my portfolio, experience, skills, interests, projects, and contact information. The current design utilizes Bootstrap along with some customized JS libraries. Ongoing design since 2014. I mostly maintain this domain because https://joelhawkins.info/thesis is printed in my academic thesis and I would hate to provide the weary physics senior who continues this work with a dead link.
Bootstrap is great and incredibly powerful as a framework. Unfortunately, Bootstrap's massive appeal has saturated the web with pages that, for the most part, look exactly the same. I sought to design something to showcases the power and usefulness of Bootstrap while maintaining a unique visual identity, displaying its capabilities without compulsory adhering to traditional Bootstrap layouts–maintaining a unique web presence & branding is especially crucial for businesses. My website is an ongoing project which I frequently restyle & refactor to exercise the latest design tools.