Fullscreen ebook with Slide-out Table of Contents.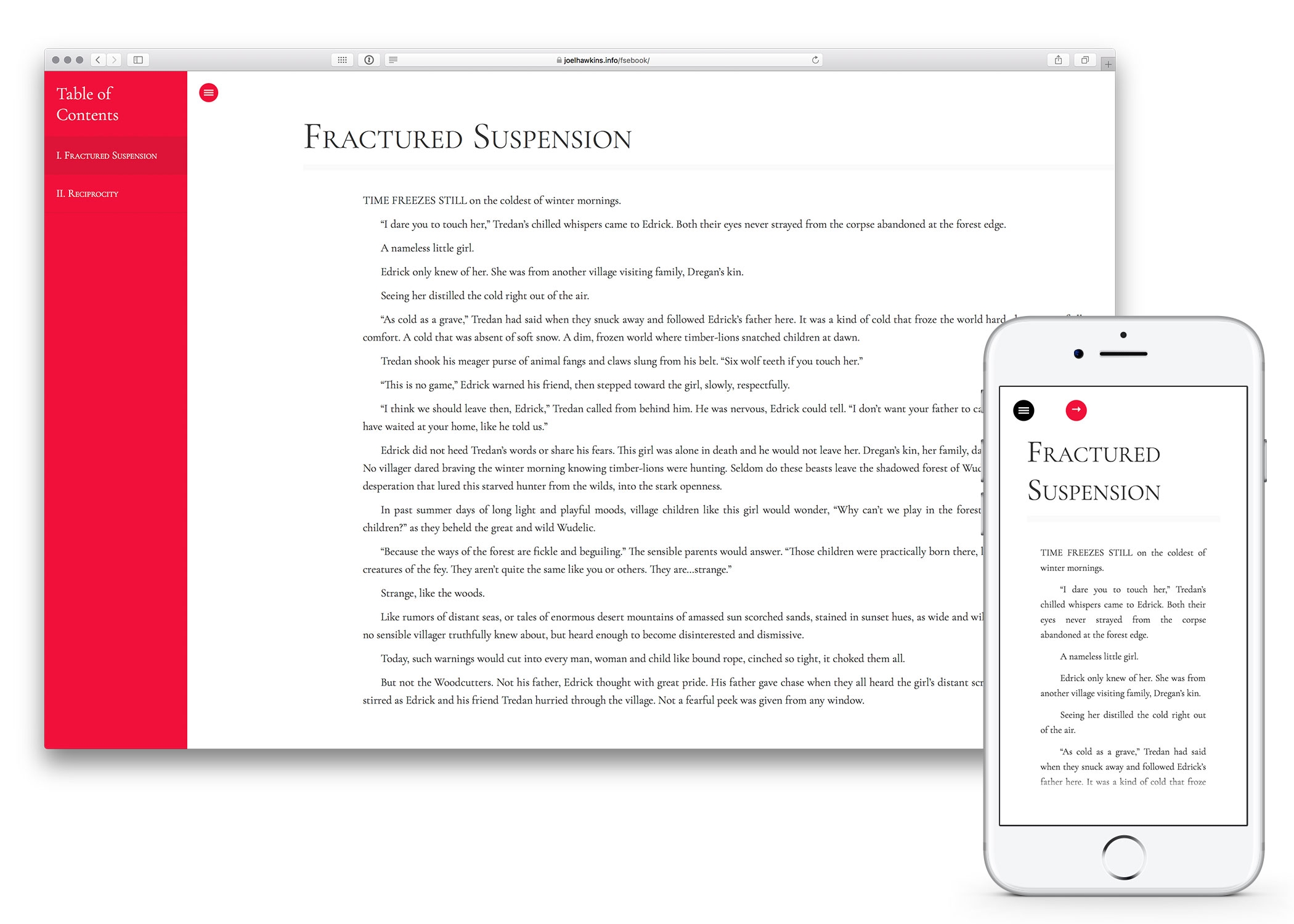 https://joelhawkins.info/fsebook/
Fullscreen E-Book Design
An initial concept layout for an interactive ebook platform designed to further engage readers. The narrative is enhanced with interactive page elements such as character biographies, responsive/3D maps, and other audio/visual elements.
The ultimate vision is to be a completely new mobile & e-reader platform with a simplified JSON data-schema for written & multimedia content allowing independent authors to format their works as "interactive ebooks" with minimal to no technical know-how. JSON data containing author's text, links to images, audio, and video files, and other content would then be parsed by a client-side function to responsively flow the content according to the reader's device.